When you're looking to get yourself established in your local community, branding is the place to start. It will help increase your recognition as well as the value of the services you have to offer. Good branding creates an impression of trust and professionalism in the marketplace. Customers are more likely to come to you when they see you as a source of safety and expertise.
The Pet Tech brand is globally recognized as the leader in Pet First Aid, CPR & Care. As a PTI, you can take advantage of the power behind the Pet Tech brand. It will help you fill up your classes and build your reputation as the local pet safety expert.
If you're a new Pet Tech Instructor, you can get all your branding needs covered with our PTI starter pack! The pack includes a retractable banner, table throw, feather flag, 1000 business cards, and digital letterhead with press release templates. Best of all, the starter packs save you an additional 10% OFF individual sale price!
Once you've got the basics covered, you can expand your branding with additional signage, car magnets, stationery, and stickers.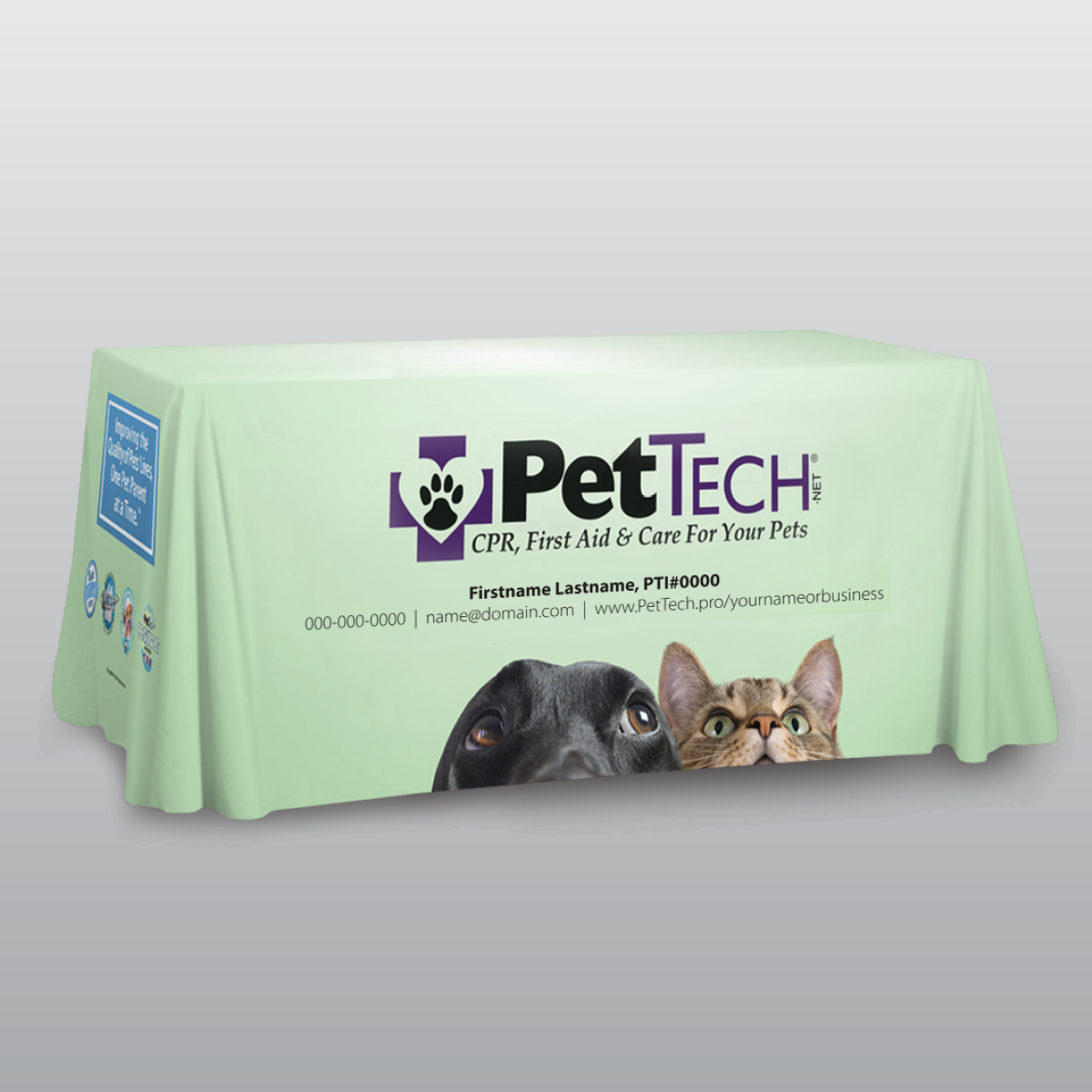 $208.00 – $244.00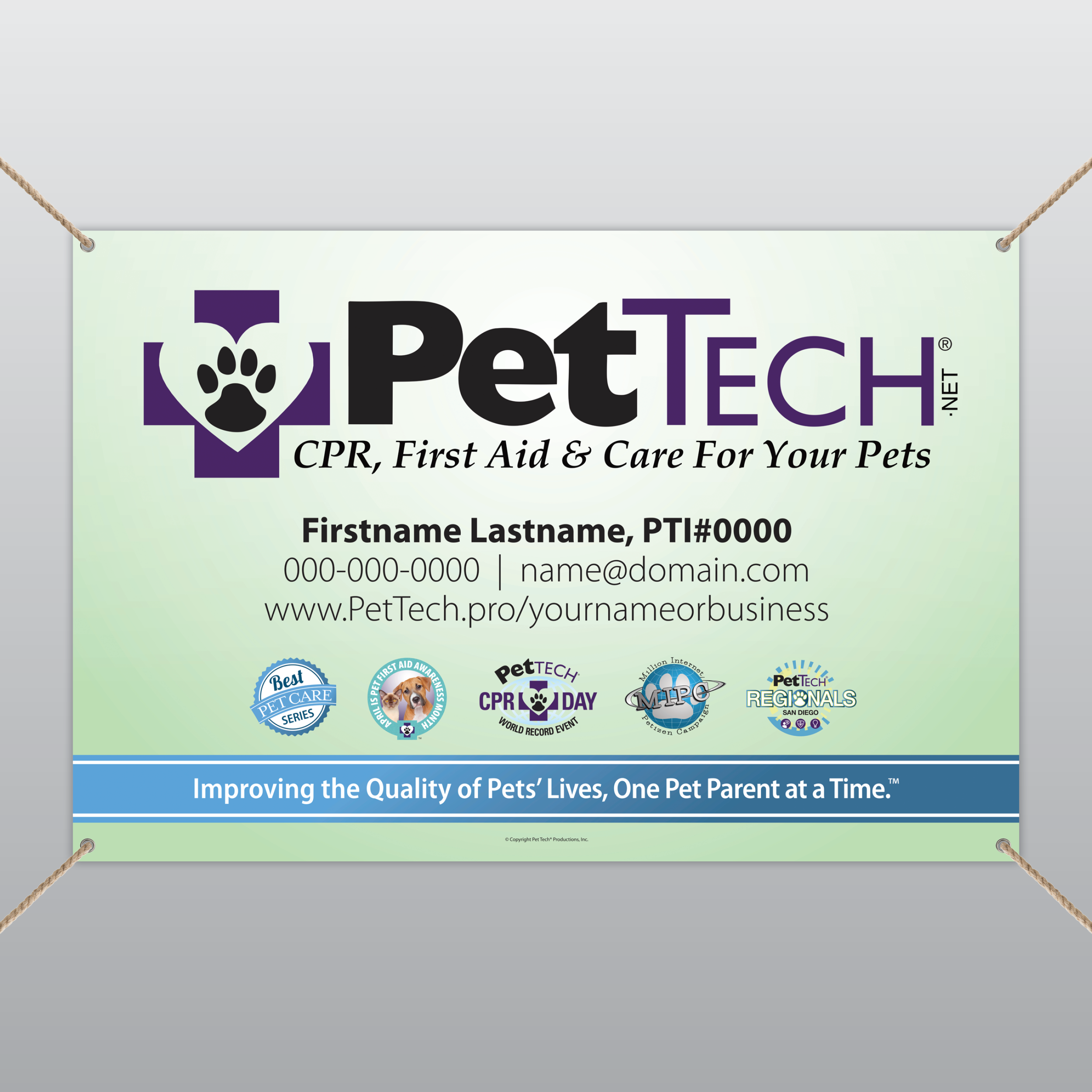 $114.00 – $168.00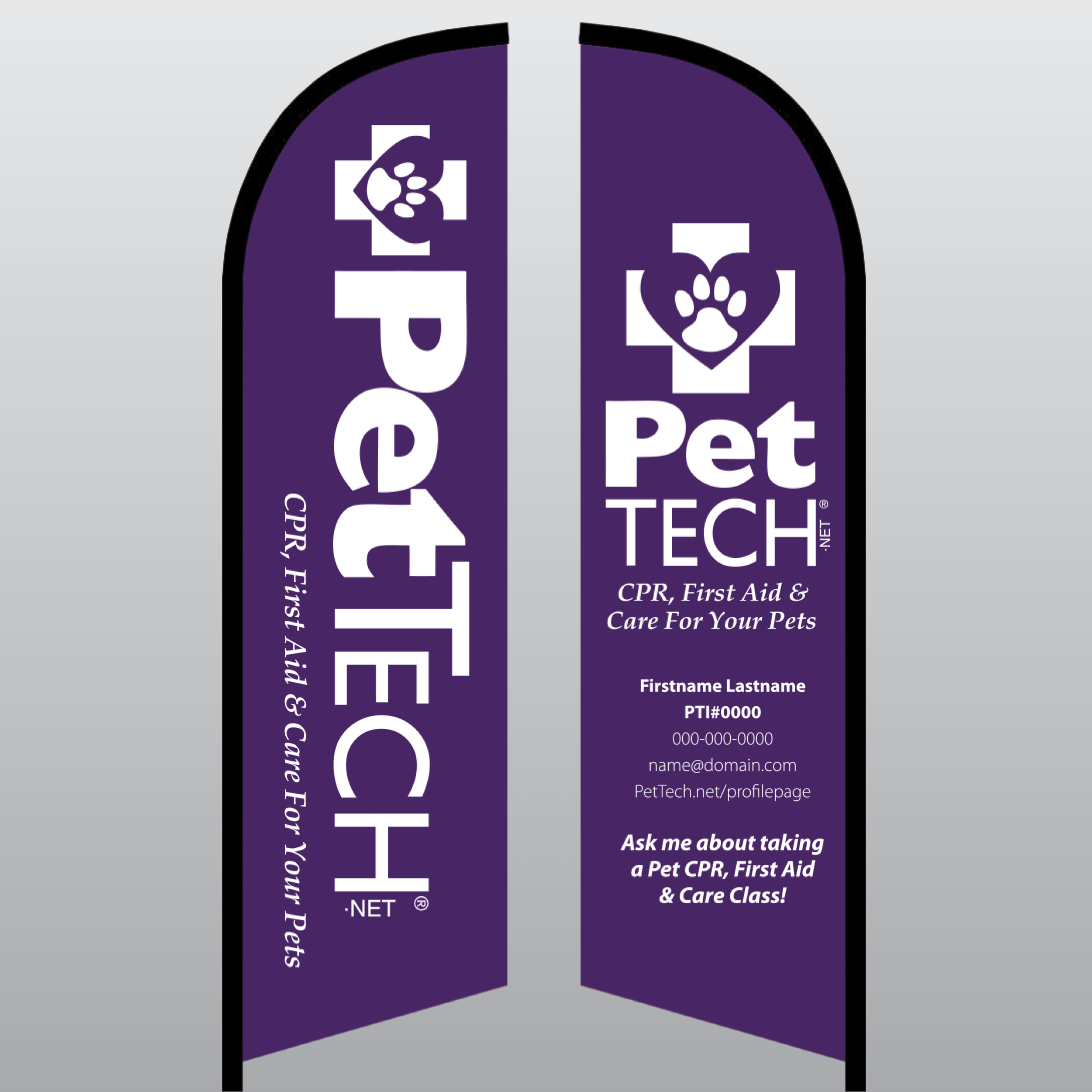 $221.00 – $248.00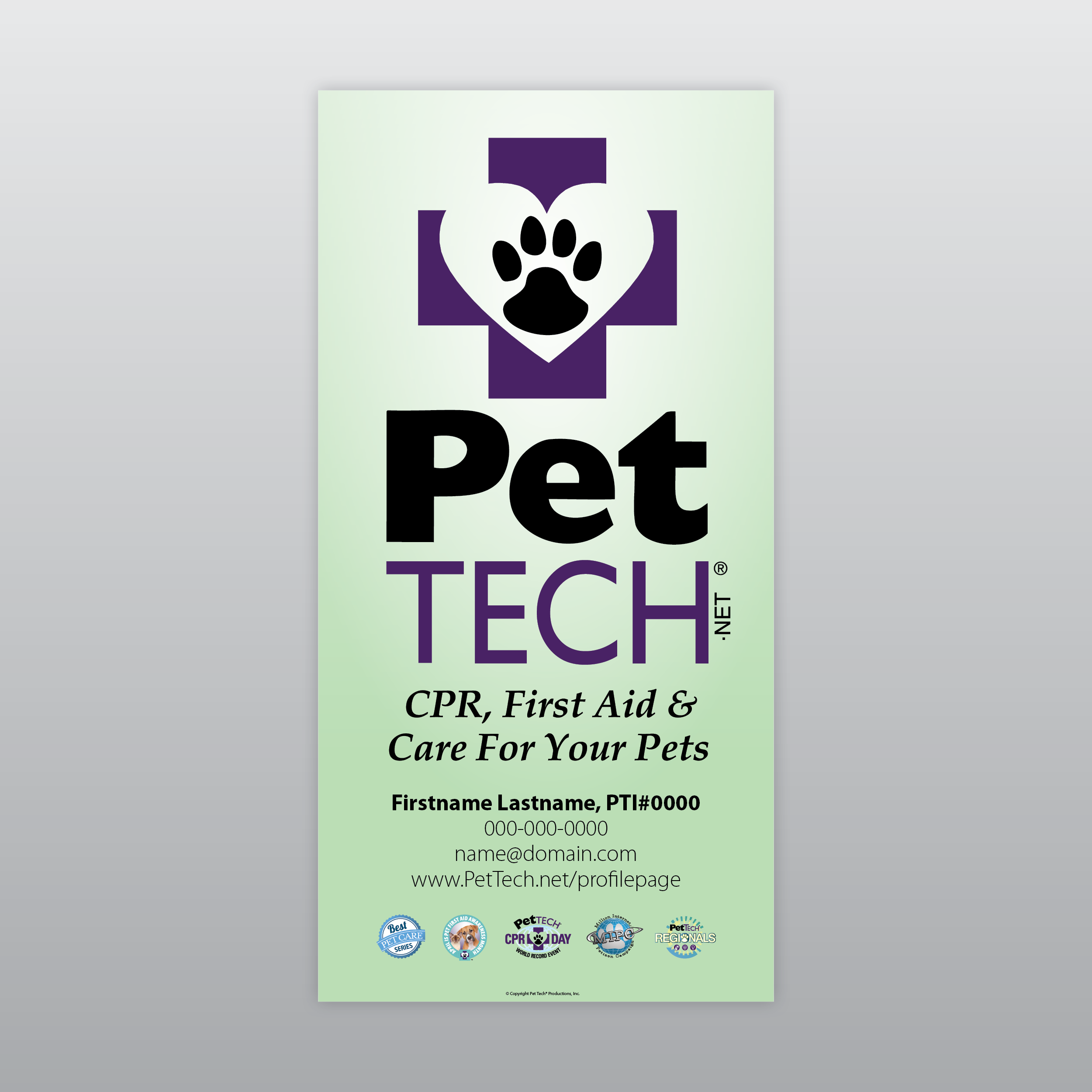 $88.00 – $162.00
Business Cards & Stationery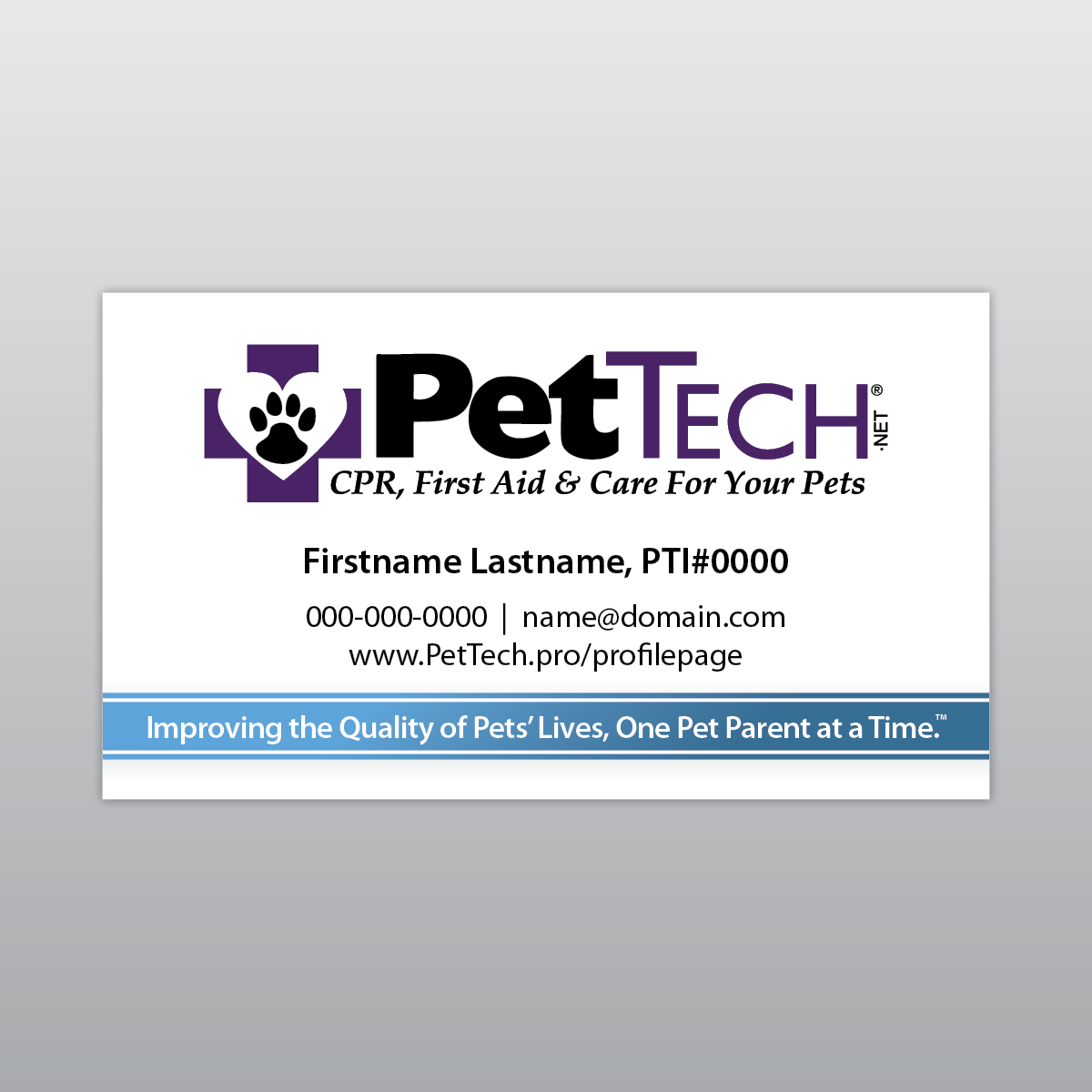 $52.00 – $144.00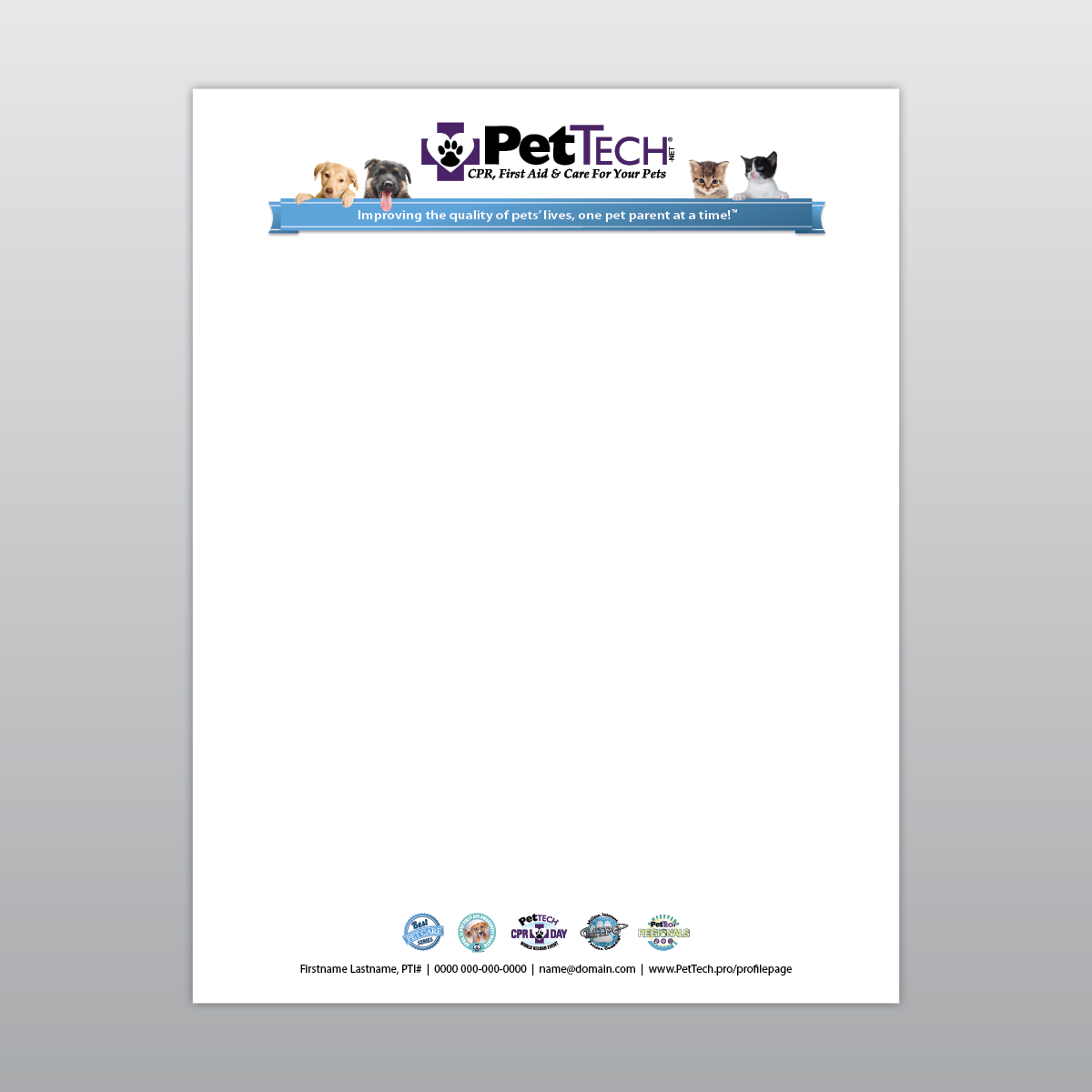 $132.00 – $354.00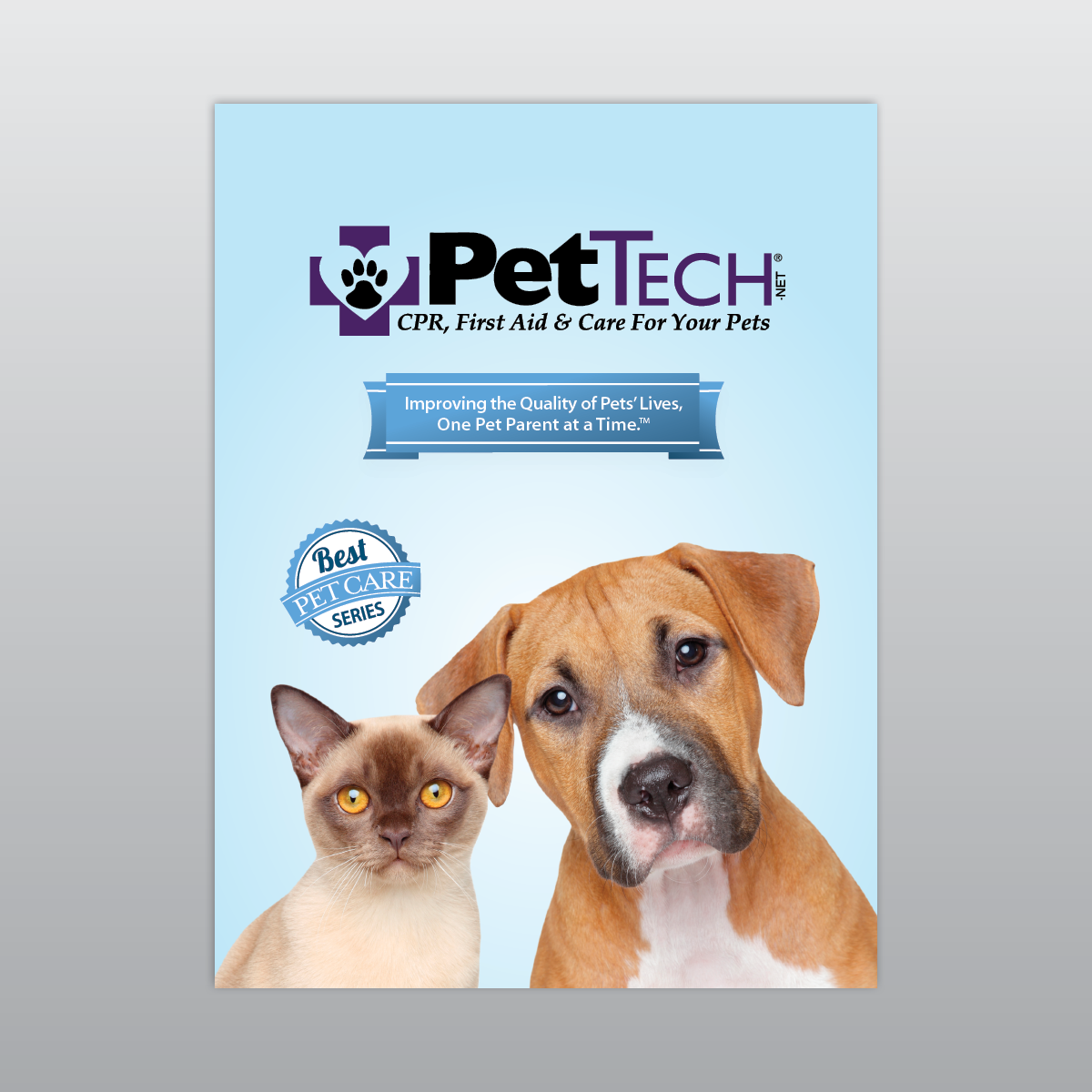 $291.00 – $756.00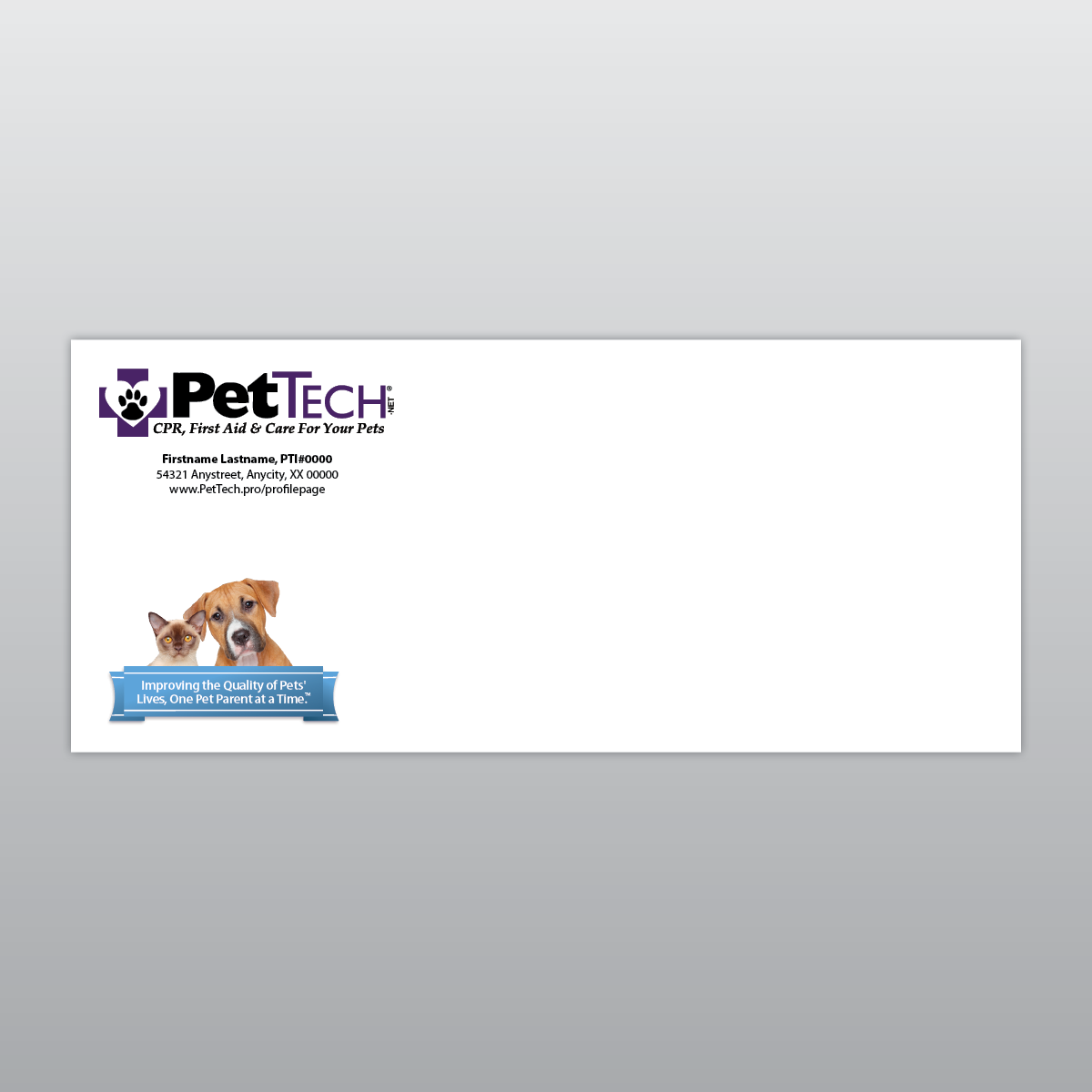 $134.00 – $422.00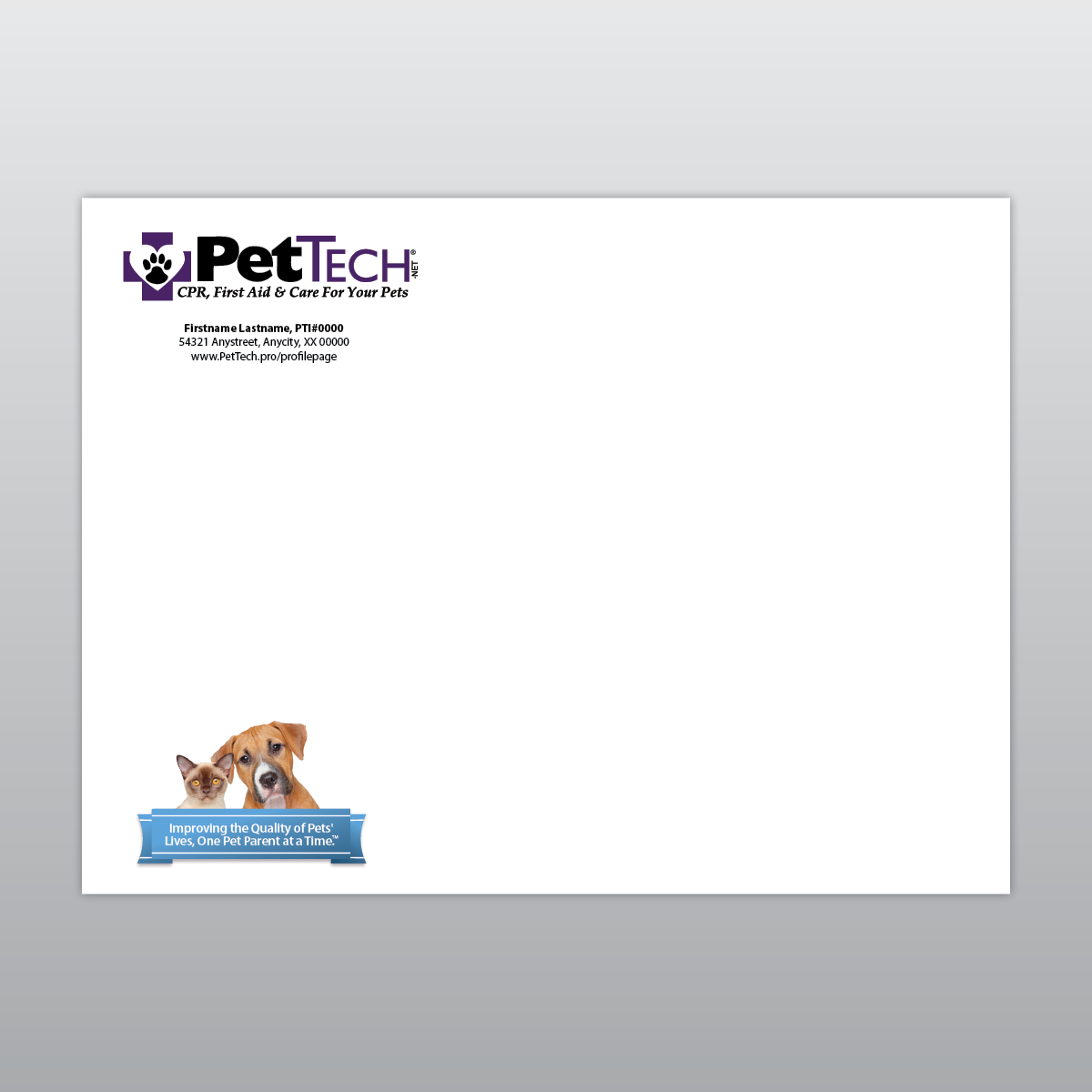 $264.00 – $1,146.00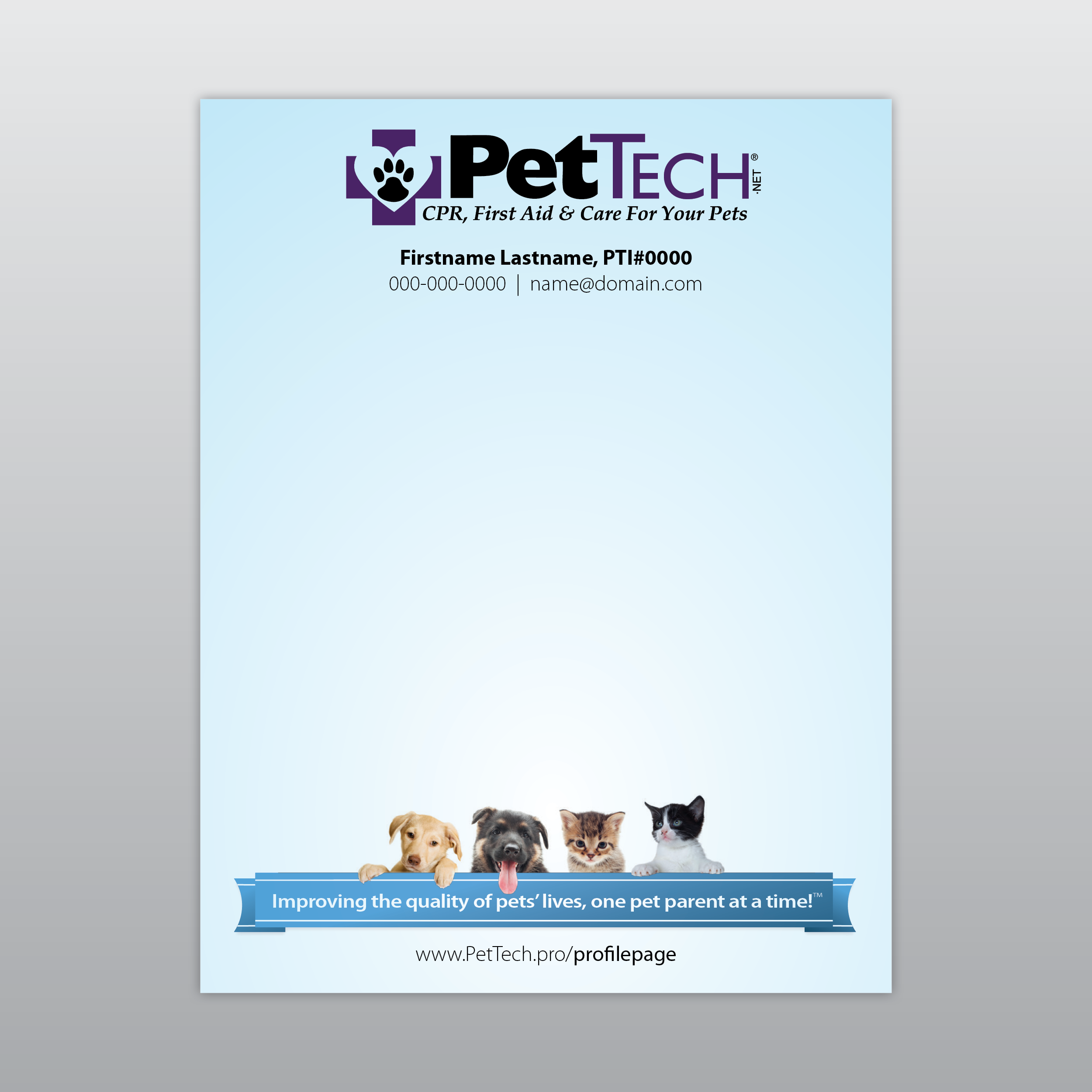 $335.00 – $1,290.00
$171.00 – $472.00